Sat, August 17th
10 am - 10 pm
Dunrovin Ranch • Lolo, MT
Bitterroot Valley
Equine Art Extravaganza @ Dunrovin Ranch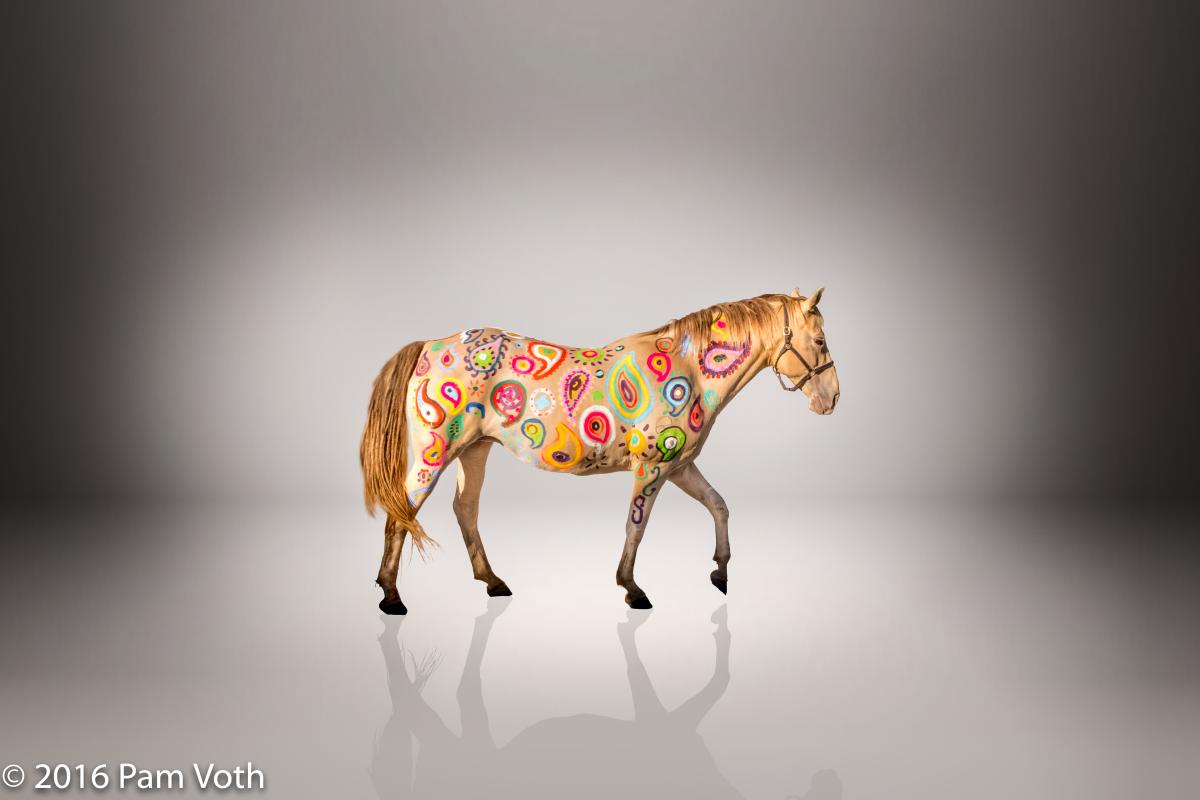 "Wherever man has left his footprint in the long ascent from barbarism
to civilization we will find the hoofprint of the horse beside it."  ~ John Moore
August 17, 2019 – An Equestrian Waltz
Through art and music, the Equine Art Extravaganza celebrates the beautiful bond that has been forged throughout the ages between horses and humans. Six talented and creative artists will interpret this year's theme of An Equestrian Waltz by painting and decorating a live horse.
August 17, 2019 Event Schedule – Tickets are required for attendance.
At 10AM the artists arrive to begin painting their horses.
At 2PM guests are invited to meet the artists and watch them work.   
At 4:30PM guests can enjoy a beverage and appetizers as they follow the decorated horses through the forest to the Bitterroot River where our professional photographer, Mae Foresta, captures their beauty.
At 6PM the Painted Pony Parade formally presents each artist and equine partner accompanied by the music of Charla Bauman. Following the parade, the horses are let free to run and roll and create stunning beautiful photographic opportunities. 
At 7PM a family style dinner is served. 
Our web cameras capture all the activities and  broadcast the event live from multiple angles to viewers across the world.
Guest Tickets $100/person - Enjoy an Extraordinary Evening
Donor Tickets $150/person - Thanked in Event Program
Sponsor Tickets $500 / person - Thanked in all event materials.
Vote in the Public Choice Contest
Immediately following the live event, there will be a Public Choice Contest in which you may vote as often as you wish for as many horse/artist teams as you like by making a $5 donation to Friends of Dunrovin fore each vote cast.  Voting begins August 17, 2019 at the event and online HERE through Saturday August 24, 2019.  A portion of the donations raised via voting will be shared with the artists who receive the 1st and 2nd most votes.  Winners will be announced on Sunday August 25th.
* For more information visit www.dunrovinranchmontana.com/equine-art-extravaganza or call 406-273-7745

The Equine Art Extravaganza is an annual event hosted by the Friends of Dunrovin to raise funds to assist local nonprofit programs engaged in human, animal, environmental, or community well being.